Pro footballer who criticised Bahrain royal family arrested in Thailand now facing extradition
Hakeem Ali Mohamed Ali AlAraibi has been living and playing in Australia since fleeing his homeland after being tortured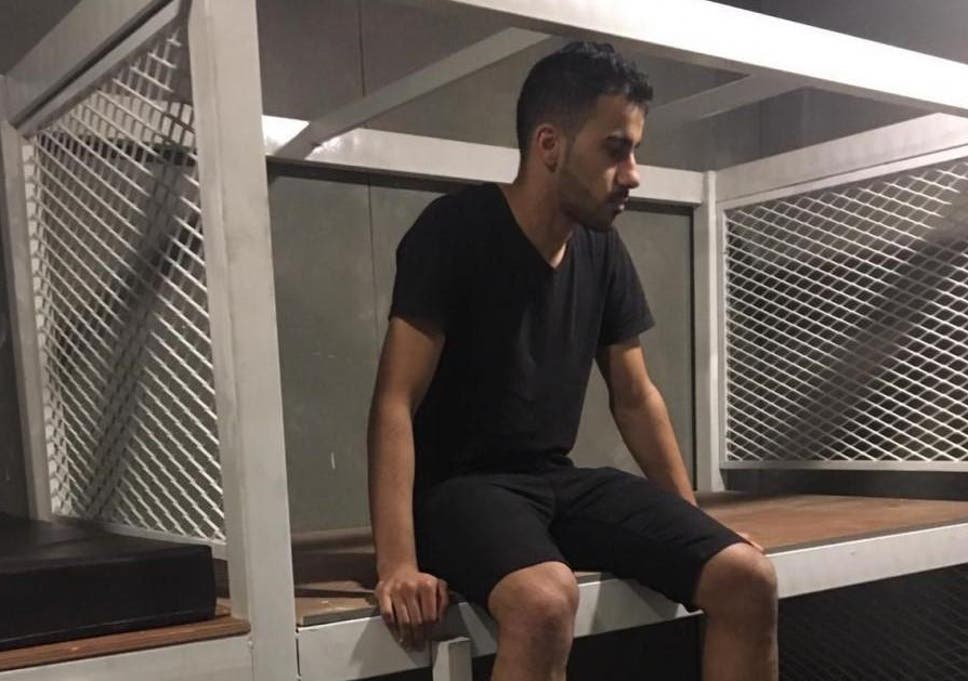 A professional footballer from Bahrain who was granted refugee status in Australia after reportedly being tortured in his home country has been arrested in Thailand and told he faces extradition.
Hakeem Ali Mohamed Ali AlAraibi has been highly critical of Bahrain's royal family while living in Melbourne, where he plays for the city's Pascoe Vale FC.
He has given interviews revealing the brutal lack of freedoms in the Middle East state and spoken about his own 2012 arrest and torture for what he says were politically motivated reasons.
He has been especially critical of Sheikh Salman Alkhalifa, a royal and current president of the Asian Football Confederation.
Thai authorities were acting on a Red Notice issued by Interpol on Bahrain's request. The notice says he is sought because, in 2014, he was sentenced in absentia to 10 years in prison for allegedly vandalising a police station – a charge he denies, saying he was playing in a televised football match at the time of the alleged crime.
Supporters say the charges are trumped up and a brazen attempt to silence Mr Ali AlAraibi, who was blindfolded and beaten when previously arrested in 2012.
Rights groups say Interpol's Red Notice – which is a request to provisionally arrest an individual pending extradition – violates the organisation's own policy that such notices will not be issued against refugees.
Sayed Ahmed Alwadaei, director of the London-based Bahrain Institute for Rights and Democracy, said: "If Hakeem is extradited to Bahrain, he is at great risk of facing torture and unlawful imprisonment. His extradition would constitute to refoulement and therefore would be a clear breach of international law. The UN and Australian authorities must fight to prevent a disastrous outcome."